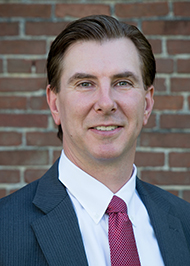 About Stuart Ray, CFP®

Vice President, Financial Advisor
When it comes to investing, there is no one template or singular approach. Each of us has unique goals, particular needs, risk tolerance, and assets and income sources specific to our own circumstances and family dynamics. That's why I believe the client/advisor relationship and open communication are the cornerstones of every financial plan my clients and I create together.
I work closely with my clients to understand their needs, goals and personal values. Then I leverage the vast resources of my firm, and my industry experience, to create an actionable, measurable financial plan that incorporates every aspect of your financial life including investments, savings, insurance, retirement planning and estate planning.
My mission is to use my acquired knowledge and insight to help you define and meet your goals in the way that is most appropriate for how you invest, what you want to achieve, and your tolerance for risk.
View the About Us section of my website to learn more about my services and how B. Riley Wealth Management can help you and your family reach your financial goals.