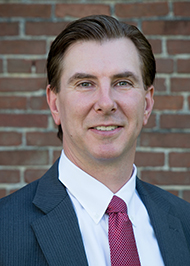 About Stuart Ray, CFP®

Vice President, Financial Advisor
With 20 years of industry experience, Stuart Ray provides comprehensive, customized financial solutions and advice to his clients. He is a CERTIFIED FINANCIAL PLANNERTM professional, maintaining the rigorous educational, professional and ethical requirements for this prestigious certification. Every day, Stuart puts his training, industry insight, and acquired knowledge to work for his clients in all manners of financial planning, including retirement and education planning, insurance, employee benefits and asset protection.
A native of Memphis, Stuart began his career in the financial services industry in 1997 with Morgan Stanley. He joined B. Riley Wealth Management in 2017 to broaden the scope of products and services he can bring to his clients with an emphasis on customer service. Stuart is a graduate of Ouachita Baptist University with a bachelor's degree in finance. He also enjoys teaching Sunday school and volunteering for church-sponsored mission trips.
Contact Stuart today to learn more about his services and how B. Riley Wealth Management can help you and your family reach your financial goals.